Go Sox!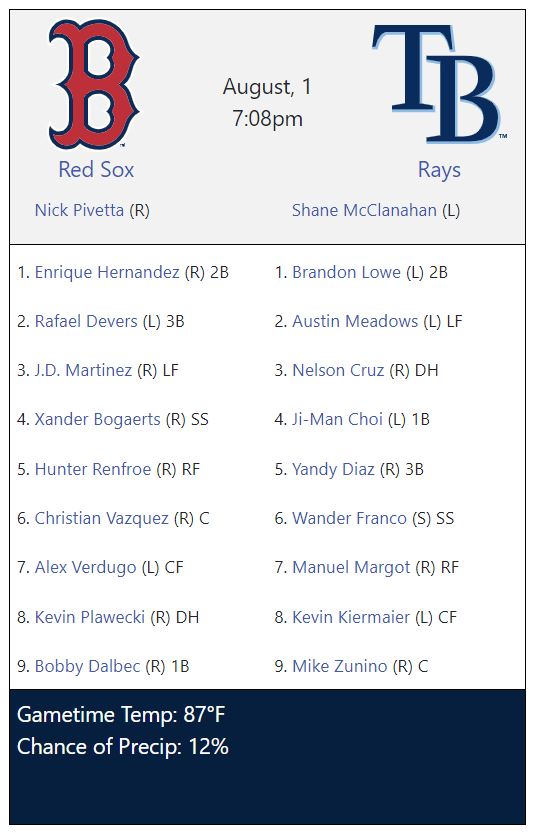 https://www.baseballpress.com/lineups
ESPN

ESPN. Yuck ugh.
We need this win in the worst way. Officially out of first and in a wild card spot. Ugh.
Well let's maybe win…. Would be nice.
Quick inning for Pivetta.
Yup good start!
Let's hope he has 6 more of those.
It feels so long since we have seen good pitching lol
I thought Nate going last night we would win. Apparently not.
It's good to see nice pitching.
My gosh, they aren't even talking about the game. Blabbing about all kinds of other MLB shit. Mute.
I have it on mute hahaha we are listening to music for my son
Glad we don't have to listen to these terrible announcers.
That is not 7 straight balls, you asswipe. The ump missed at least 3 strikes.
Can't wait for robot umps. So sick of this.
This in my opinion is a must win game. A sweep here is just ugly.
Of course the umps don't help worth shit.
If Pivetta got those strike calls, pretty sure that would not have happened.