Where's Tyler?
Game in progress and it appears The Price Is Wrong. 4-1 Rangers after one.
Just got home from work! Jesus what an ugly inning for Price!! I'll be watching the raptors very shortly however!
Yeah, what's up with Price? 2nd inning off to an ugly start.
6-1 Rangers. Price just got the hook.
I mean I was going to turn the game on, but I guess now I'll just watch Man vs. Food instead
Holy shit. Get him out. Not Prices day.
JBJ with a 3-run shot. 6-4 Rangers.
Still in this. Offense may win it for us for a change.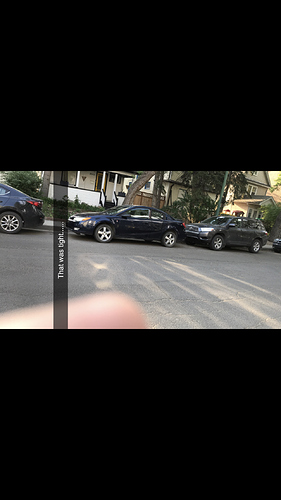 Random I know but pretty proud of this parallel park I did today. Tight spot. Didn't even hit the poor bastard behind me. I tell ya.
Lol! I'm usually not a good parallel Parker Joolz. It's pretty embarrassing. Kind of like the Sox recent play.
Chavis! Sox within one run.
If price was half decent this would be a easy win. Raptors are winning too.
Raptors up by one at half!
I'm old and tired. Hope I wake to a win. Goodnight!