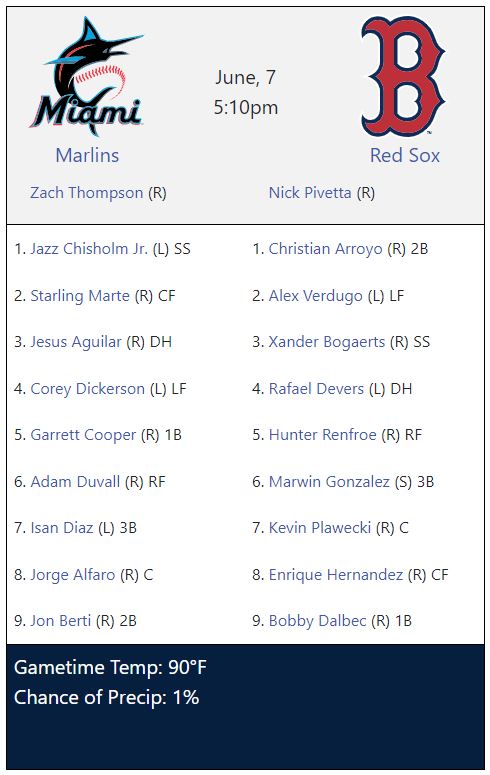 https://www.baseballpress.com/lineups
Go Sox! Squish the fish!
Let's keep this streak going!!!
X scored from 3rd on a wild pitch.
I'm stuck on Gameday right now. Hope to watch soon and hope Eck is in the booth.
I'm stuck at work. Stupid work
Looks like Pivetta is having a strong start!
Arroyo on 2nd and nobody out!
Damn! Shoulda gotten moar

Pivetta starting to suck. Marlins got one and looking for more.
Whew! Double play gets him outta the jam.
No Eck tonight, so every time OB says "scuffling", drink!
Arroyo with a 2-run single. 4-1 Sox!
Jerry likes saying "It's a beautiful thing!" Guess he caught that from Eck.
Ha! Marlins falling apart. Two errors in the inning so far. 5-1 Sox!
Marte crushed one to make it 5-2.
Pivetta done before the end of the 5th.