Go Sox!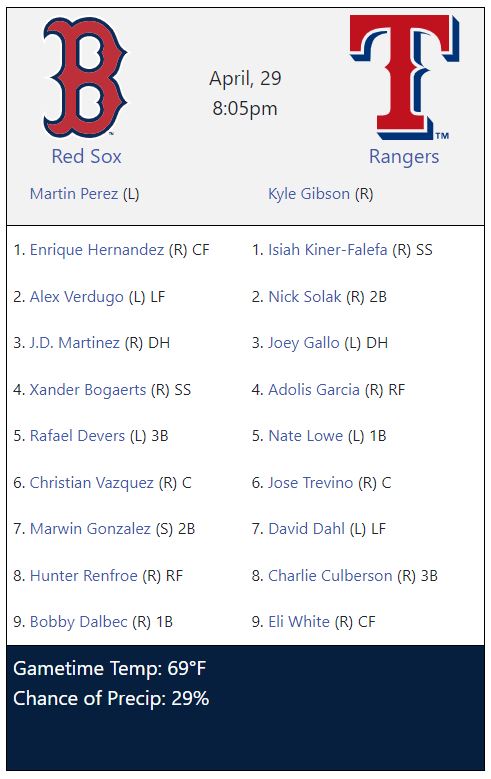 https://www.baseballpress.com/lineups
Damn! 8:00 PM start. Game will definitely go past my bedtime

I will be switching between the game and the NFL Draft. The draft is gonna be crazy.
I'll be eating ham and pineapple pizza for the game
Draft should be a good one. Rodgers said he doesn't want to return to the Pack. Wow
I have heart burn. Damn you pizza.
It's the pineapple. Pineapple does not belong on pizza

Nice strike him out, throw him out play.
Mmmmm yes it certainly does. It's beautiful. Just beautiful.
Perez has trouble with strike outs lol
Very and because of that its 1-0
Offense is pathetic tonight. Wow
Martinez is ice cold lately
Nice damn hit below the knees.
The girl in the front in red is irritating. She doesn't watch the game at all. Just keeps talking to her friends.
Perez was excellent tonight.
Couldn't let perez finish the inning
Fucking cora. Terrible decision.
Pats on the Clock and their quarterback is still there. Let's get it done, guys.