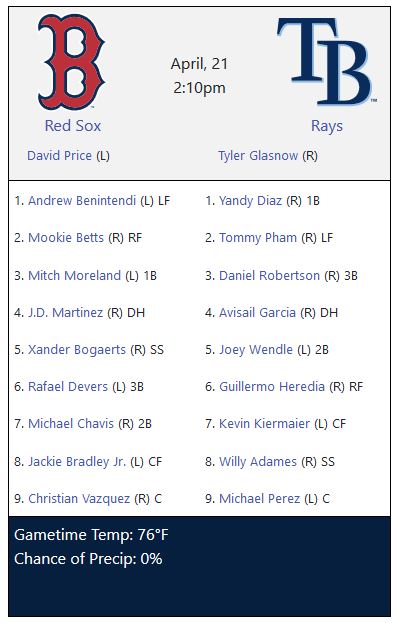 https://www.baseballpress.com/lineups
Unfortunately, I will be otherwise engaged at a luncheon. Go Sox!
Happy Easter to those who celebrate.
Tampa has a good pitcher up. But guess what. So do we!!! Get us a win Price!!
Looks like the starting rotation is starting to play some damn good baseball!
Fitting the turnaround is in St Pete without Pedrioa.
Figured this might be low scoring.
Knew this pitcher would give us problems. Price has been pretty solid. Can't do much with just 1 run.
3-2 so far. The score I predicted if this holds true. Come on boys!
No Kimbrel. No problem!!! This team is getting it going!!