Afternoon baseball, folks. Really? Not on NESN? I'll have to figure out if I can get YouTube on my TV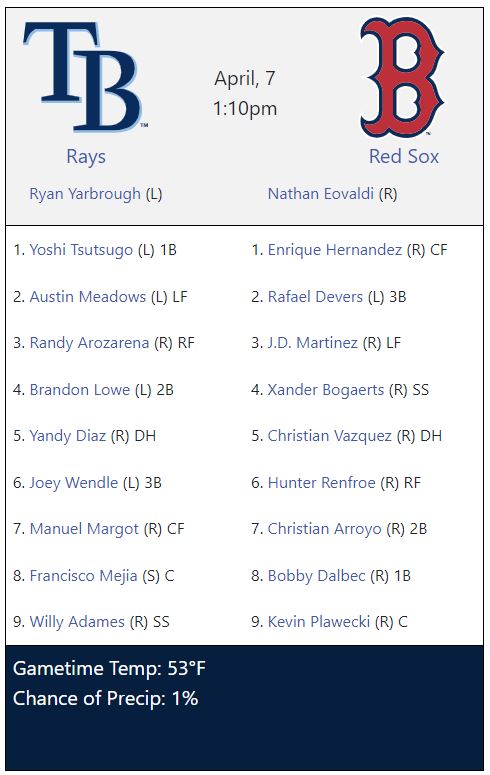 Watching on YouTube. So cool
I loaded it on my Smart TV but it's locked. That sucks. Not sure I want to watch it on my iPad.
Yeah, there's a padlock on it. Has something to do with viewing restrictions based on my location.
Hey! A 3-1 lead, I see. Nice!
Vazquez has just been wonderful this year wow! Keep it up Sox!
Holy man Rays defense sucks loL! 8-1 this is beautiful!
Now that was a nice sweep. Wow!!
With one exception the pitching has been great.
Has it ever. Eovaldi has been spectacular in his two stars. Bullpen as well

Joolz you're up again!!! Afternoon game