Maybe we see some offense?
I hope to be around later for at least part of the game. I have company coming over for early lunch and hope to give them the boot in time to watch the game.
In any event, Go Sox!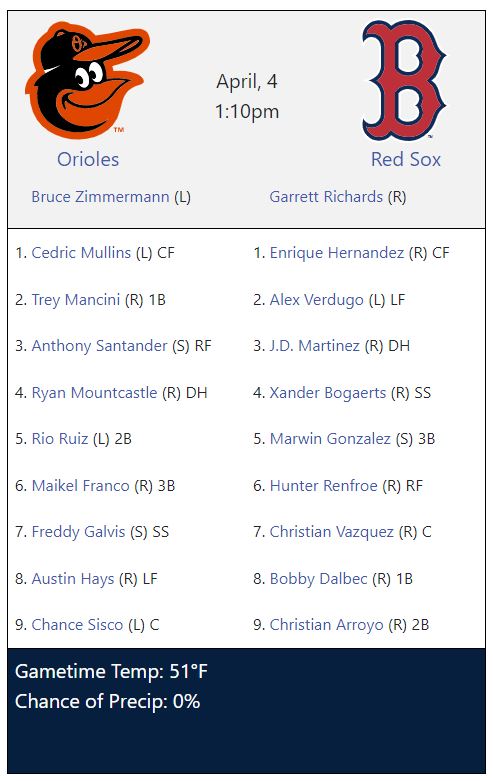 Yes I'll miss the first bit as well. Taking my son to the park today and doing an egg hunt. Should be back for the third or fourth inning.
Fuckin hell…: 3-0. Good god we suck
Understatement. Who the hell is this pitcher?
He's a bum
Used to be good for the Angels like 8 years ago. Awful now as we can see
Getting their asses booed
Shutting this off. Going out. Later folks.
11-3. Thank god I didn't watch past the third.
Thank gawd I missed it. Ugly.
Pivetta is up tomorrow. Career high of nearly 6.00 ERA. Doubt it will get any better.
Too soon?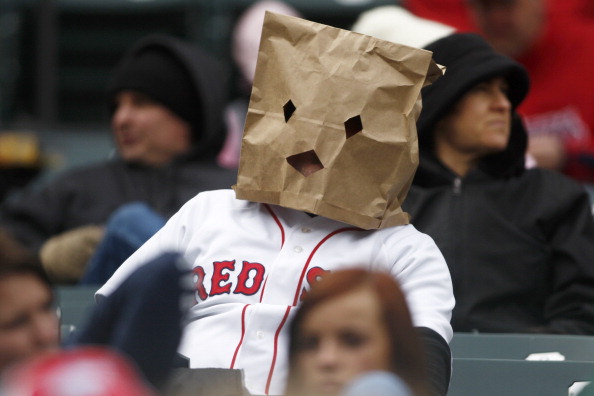 Nope. This is accurate
Can't beat a terrible team like Baltimore, imagine what the rays are going to do to us.