Let's go for back to back wins!!
Happy Birthday little guy!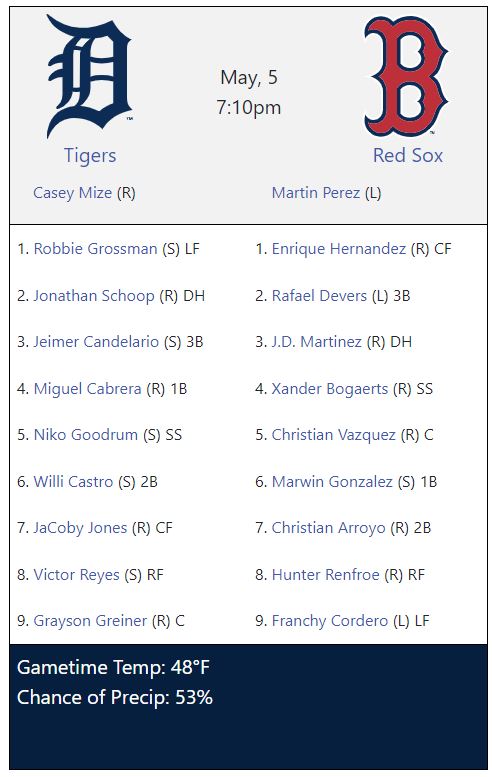 Rain delay. 7:45 first pitch per Tom Caron on NESN.
Good. Hope it delays till 7. Hanging f with my son for a couple hours till he goes to bed.
Yup, it happened again. Sox lead, I step away, I return to a tie or they are behind.
Tyler, what's your son's name?
His name is Ayden

Sox are not doing him proud so far lol
Thanks. Cute name and a different way to spell it (as opposed to Aiden)
Thanks. Ya we wanted to do something different. Both loved Ayden and the spelling of it.
It was either that or crawl the warrior king, but Leah wasn't a fan of that.
MARTINEZ. TIE GAME!! Let's
Go!! What a shot
Damn!!! Thought that was it
6-3. All she wrote
Night folks