Bob Odenkirk Confirms Breaking Bad Movie Already Filmed
UNTITLED BREAKING BAD MOVIEBOB ODENKIRK MOVIE NEWS TV NEWS
ON AUGUST 22, 2019
10
image: https://cdn2-www.comingsoon.net/assets/uploads/2019/08/Odenkirk.jpg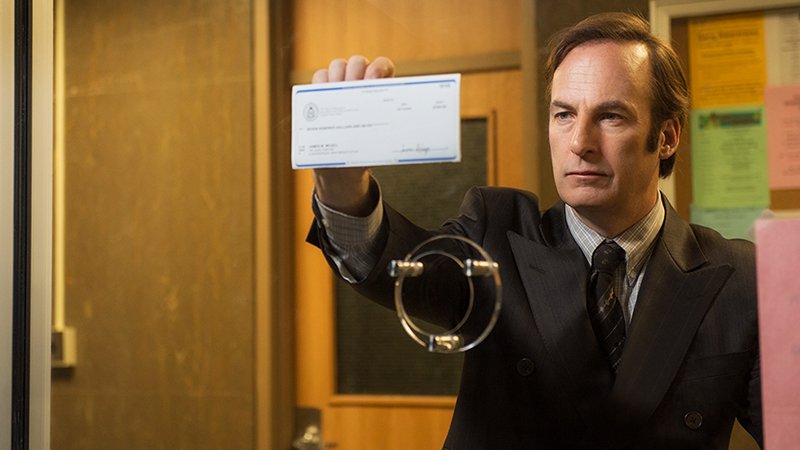 Bob Odenkirk Confirms Breaking Bad Movie Already Filmed
There's been a lot of speculation and rumors regarding the upcoming Breaking Bad movie, with discussions on who will return for the film in addition to Aaron Paul's Jesse Pinkman to when it will debut. Now, mothership and spin-off Better Call Saul star Bob Odenkirk has given fans a minor update with the fact the film's already in the can.
RELATED: Are Bryan Cranston & Aaron Paul Teasing The Breaking Bad Movie?
In an interview with The Hollywood Reporter for the upcoming fifth season of his acclaimed spin-off, Odenkirk spoke on what he knew about the film and the secrecy that's gone into its production.
"I don't know what people know and don't know. I find it hard to believe you don't know it was shot. They did it. You know what I mean? How is that a secret? But it is. They've done an amazing job of keeping it a secret."
Given the film is set to continue Jesse's story following the exhilarating series finale, Paul is already confirmed to be attached to the film, but with a lot of ambiguity surrounding Walter's fate as he was left bleeding out from his gun wound, Cranston's involvement has been a thing of mystery. The actor has repeatedly stated he would love to return to the role and series should a proper opportunity appear. The two shared an ominous image of a pair of donkeys on Twitter in June, sparking a new discussion, only for it to turn out to be for a new tequila company.
Purchase the entire Breaking Bad series here.
The Emmy Award-winning series aired on AMC before seasons were later made available on Netflix. Vince Gilligan credited the streamer for its contribution to the show's success in his 2013 Emmy acceptance speech, saying that he thinks Netflix helped keep the show on the air.
Whether this film will be a prequel involving Bryan Cranston's deceased Walter White or Aaron Paul's Jesse Pinkman (who was kidnapped by Jack Welker's white supremacist gang in the final season) remains unclear. It could also be focused on Jesse rebuilding his life in the wake of White's death and being freed from the cartels.
RELATED: Breaking Bad Movie in Pre-Production from Vince Gilligan!
AMC's Breaking Bad ended its critically acclaimed five-season run with a finale that brought in a series record 10.3 million viewers. It was followed by the prequel series Better Call Saul , focused on Bob Odenkirk's small-time lawyer Jimmy McGill, which just got renewed for a fifth season.
The Breaking Bad movie began shooting in New Mexico in March and is expected to premiere on AMC and Netflix sometime next year.
Read more at https://www.comingsoon.net/movies/news/1094137-bob-odenkirk-confirms-breaking-bad-movie-already-filmed#hmrjrZohsRLehe3g.99