Sorry, just a test. No issues.
You making us pizza Clown???
Because I'm down for that if you do!!
It looks yummy!
No, I mentioned to him our issue with uploading pictures.
That was made a few months ago and I posted about it on the Planet. Was a 'Meatzza'. That crust you see is made from ground Italian sausage.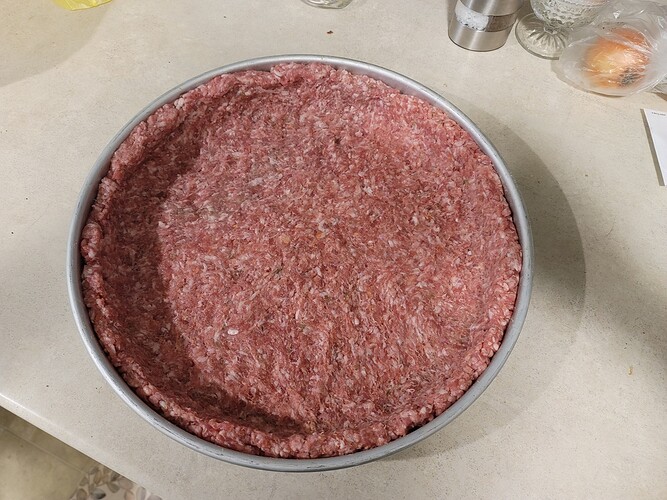 OMG… I need to try that! I bet that was so filling lol.
What kind of toppings do you like on your pizza?
It was weird, as soon as you and Joolz took off… me and jack found it faster and the pictures loaded lmao. It's like it couldn't contain 4 people last night or something. Seems really good today though!
You're just pouring gas on the fire. Dumping it on whole damn thing
I think that one was just cheese, since the crust itself was meat. I generally don't load up on too many toppings. Maybe pepperoni, bacon, and/or onion if the mood strikes.
No, I forgot, this had bacon with an alfredo sauce,
Lol… Naw, they would have found it faster if it was just them and we were gone too… It was just slow last night for whatever reason.
Wow!!! Bacon with Alfredo Sauce… That looks fantastic. That would definitely be filling with the meat as the crust lol!!
Yeah, I only had one piece.
Leftovers for the week though.
My account was hacked last night.
Haha, I need to try that recipe… That sounds awesome! Left overs are as good as currency in our house. We are poor, so we love left overs lmao. I survive off that for lunch all week and boiled eggs thanks to Muse showing me how to peel them properly lol.
lmao yup, Jack started this bahahahahahhahaha.
The pizza looks very tasty
Hacked.