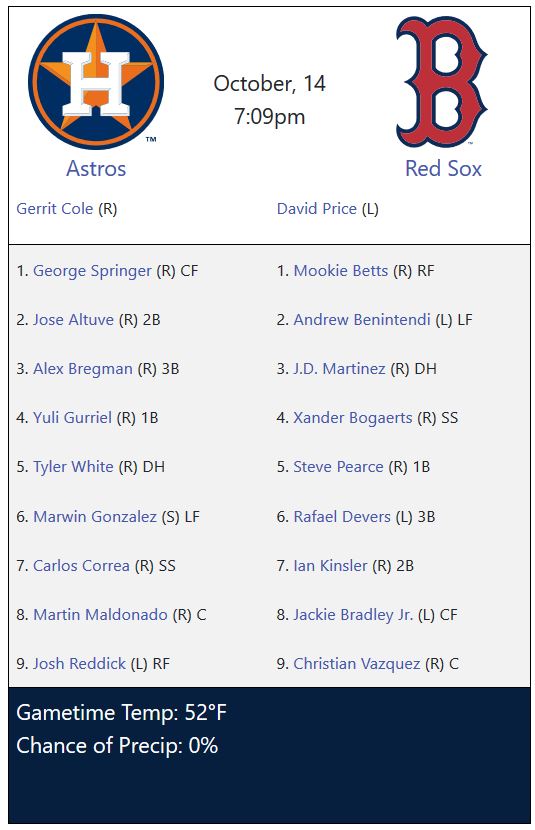 https://www.baseballpress.com/lineups
The Price better be Right. I mean Right, like this: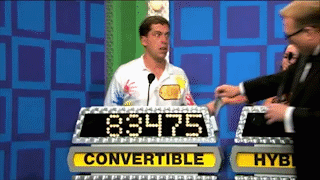 JBJ wall ball double gives Sox the lead 5-4 in the 3rd.
Sorry for some reason i can stream the patriots game fine but the Sox game is buffering he'll.
Need runs. Why the hell am I alone here?
Sorry, I'm in a bad mood and still sick.
I'm here and I still hate David Price
And there's one. 6-4 good guys.
Ian Kinsler and Eduardo Nunez can share a blanket on the bench for the rest of the series.
anyone want to start the game thread, share their mojo
Just so I don't ruin the new game thread's mojo, I'll ask this here.
Why the fuck is Nunez starting???
The same for Kinsler, amiright?
Watch both of them get 3 hits tonight.