As of 19AUG2019, Red Sox are 6.0 GB with 36 left to play.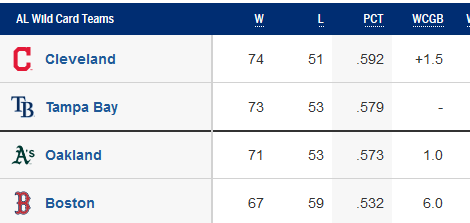 We are doing our part. 5 game win streak. Need Oakland and Tampa to keep losing though!
It's 6 games later and the Red Sox have made no dent.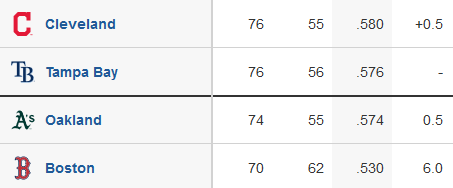 Like Salvatore Dali liked to say: "Tick, Tock."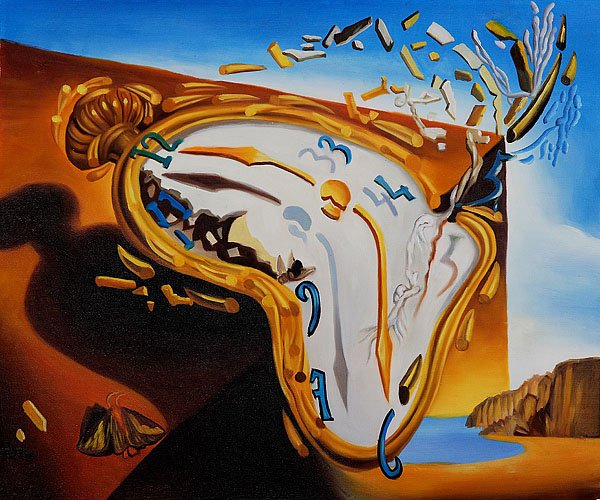 Ya we are screwed.
Thank god I have the Colts…



It's gotten to the point where a season-ending 16-game winning streak would probably not be enough.


Yup. Time to cheer for Oakland to make a great under dog story. Boston has checked out.
anyone but the Yankees time
Yeah, I'm going with Houston or Oakland. I don't dislike either team. Unless it's too early and I'm misremembering but like Tyler said the A's are great underdog story.
Houston has a good chance to knock them off!
Agreed John. I think I would be ok with Tampa but something about them being in Boston's division makes it hard to root for them. Like me rooting for Houston Jacksonville or Tennessee. Just feels wrong lol.
Red Sox' playoff hopes are on life support. If there is a faint hope, it's that the Rays are playing the Dodgers next, and the Red Sox still have four games to play against the Rays.
Problem is, we have to catch two teams.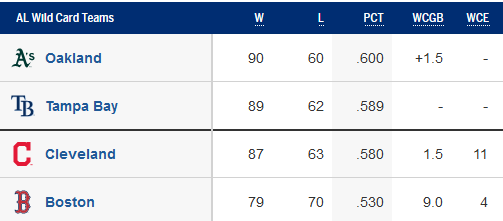 Holy shit. We are 9 games back?!?!?! Yikes. Nearly mathematically out. All Hope relies on Oakland to beat the Yankees. Guess I'm ok with Tampa or Houston too.
so you re saying the Sox have a better chance to get the WC than there being civil discourse in the Political forum??!!!
lol yes I'll put money on being a wild card team. Like Lloyd said in Dumb and Dumber
"So you're telling me there's a chance"
You probably already knew this, but Cleveland's win yesterday (9/20) officially eliminated the Red Sox. In other words, even if we had beaten Tampa Bay yesterday, we would still have been eliminated.
I think this also means we can no longer refer to the Red Sox as "Defending Champions," since they are no longer in a position to defend said championship.