Good morning, friends

Have a great day!
Go Sox!
Yankees suck!
Good Friday morning, gang
Have a great day
Go Sox!
Yankees suck!
Hey gang.
The shot really got me. The first two shots no problem at all. The third shot was a little bothersome. The fourth knocked me back more so. The fifth on Wed was the worse yet. The pain went up my arm to the side of my neck aggrevating my AS even more. It off set my pain medication to the point the pain medication for my illnesses felt like sugar water, it did absolutely nothing so my every day pain that is managed with medication got no relief. All my nerve sensors were going wild
Ill stay logged in but not sure how much I will post.
But I have missed my online family after just a day.



So sorry, Muse. I hope you feel better soon




Boston Red Sox first baseman Triston Casas pushes back his hair as he looks out from the dugout in the second inning in the game against the KC Royals at Fenway Park Saturday afternoon. Boston Globe staff photo by John Tlumacki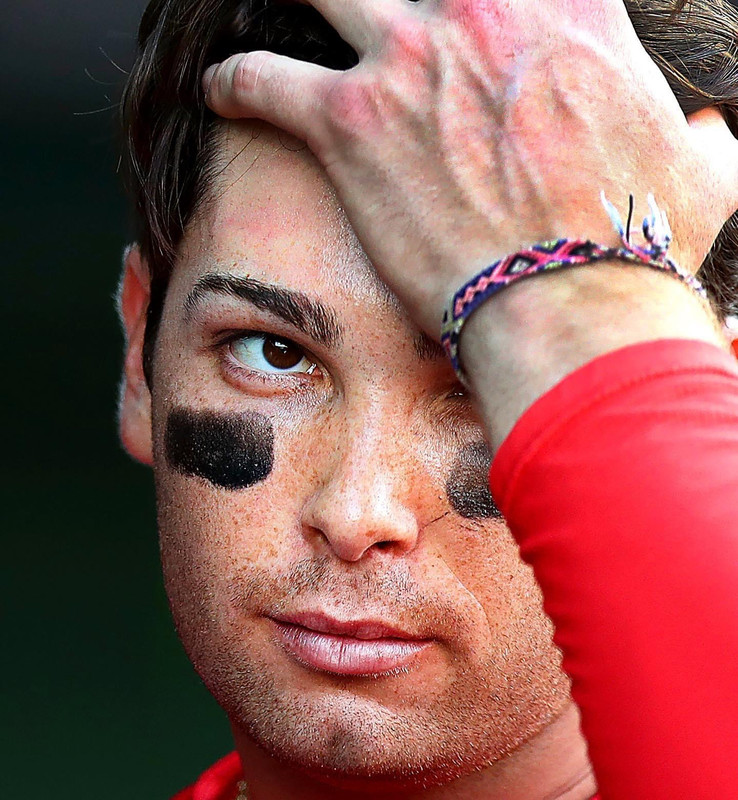 SBF

, oh yay.
Sorry about your discomfort, Musie. Hope you feel better soon

SBF kinda looks like Tyler (coffee guy)
Just stroking Tyler ego.





Damn hope you feel better soon Muse. Those shots can be nasty!!! We figured you were pretty hurting! I asked where you were and Jack said you robanly weren't feeling well from the shot.
My god this guy looks a lot like me !!!









Jack figured right.
Making sweet potatoes for Jasper as a healthy treat than will take a small break. He doesnt know how spoiled he is. Maybe he does. But with a rescued pet, especially a bird that feels so much, he gets spoiled by design.
Hows Ayden?
Spoiled feathered friend!!

He's good. Coughing still but full energy. With his asthma he will have a lingering cough for weeks. But he can go back to daycare Monday. My mom has him today.
Glad to hear that Ayden is doing better
Thanks folks
Going to pick up some beer tonight. Been drinkinngIPA lately but might go with just a normal MIller High Life
I know Joolz will be disappointed hahaha but I don't mind MIller High Life.