Screw this, I'm going for lunch. I Have some eggs to eat.
Just made a toy for Jasper. Need to figure one got Nye.
And we are at 100 and it will go up if it follows previous days.
Hope everyone is having a good day
That is hot. And it's hot here. Screw this.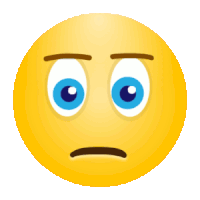 She was not feeling the same way

It was good till I spilled soup all over myself lmao
What else is new.
Might grab burger king on the way out to disc tonight.
Enjoy disc tonight, Tyler.
I won't.
over 100 F with the humidex, I will be lucky to make it out alive lmao. I don't know if I am going yet… See if the weather drops by 6. Right now it's 84 F so if it stays like this, we can play disc… but it's apparently suppose to get another 10 degrees hotter.
Nice picture of you and your new puppy. How far from home is work,?
Very close… Driving I can get here in 4 mins if I hit all the lights… Even in rush hour it's like ten minutes… The one nice thing! Doesn't take long to get to work.
I can walk it actually in about 35 mins or 40 mins, but winter is too cold to walk and now I have a parking spot because I was dropping Ayden off at daycare so I just drive now haha
Gas is finally dropping a lot too. Starting to get somewhat respectable.
Hey, how has Leah been feeling?
Actually not bad!!! Still tired, I don't think she will ever feel the way she did before she was pregnant… At least until she gives birth, but she is doing much better than she wa the last few weeks. She said she felt pretty good this mroning… SHe is also starting to fit into her new job decently well, so I think that helps.