This is a cool story that I didn't know about.
I think Bryan Shaw, is starting the game for Cleveland & if so, Sox should be able to get to him early. I like our chances tonight.
Wow. Ali was one of a kind!
Let's hope. Because our pitcher isn't super great hahaha.
Neither is our team art this point. Oh vey.
Ya even last night I am surprised we won with just 6 hits lol. Thank god they made them count.
Honestly I just want them to play good baseball. That throwing the ball around nonsense I saw Sunday is something I do not want to see again. Play good ball. That's it.
Okay, so trade news is starting to trickle in and I'm thinking of starting a thread but I don't want to confuse Tyler.
Thoughts?
I'm all for a trade news thread. Great idea
Ugh. Joolz created another thread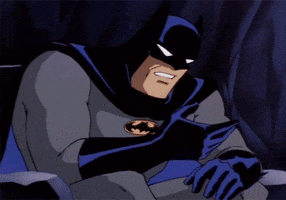 That's ok. I'm for it too. I won't post in it because then I'll get confused lmao. But I ll like the comments.
J! PB update. Returning Champion GPB and what appears to be a contestant with PS.
Thanks for the visual confirmation, Jack

Not too sure if I'll watch game tonight. We might be going to my moms for supper. In fact we are for sure so I'll miss most of it.
Have fun at mom's. You'll be missed.
Will you update us on food and bodily functions?
I don't think so

We eat at the table at my moms and she thinks being on the phone is rude lmao. I try not to go on my phone much when we are there for supper. At Leah's parents I always do, they don't give a shit.
My mom doesn't even own a cell phone hahahah, she hates them with a passion lmao. She is a cooky lady, but Ayden loves her! I do too. She is just kind of nutty lmao.