Good morning, everyone.
Have a terrific Tuesday & let's get another win.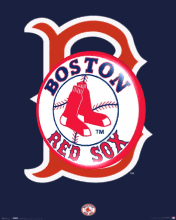 Morning all!!
Jack keep them good stuff going!!!
Good morning, my friends

Awesome thread last night

Great breakfast, Muse

Have a great day!
Oh, breakfast is saneocj, fruit and Pepsi.


Ive voted already, went to Walgreen, community college and a rec center.
Huh? Google didn't help





That's what I get for trying to eat and type at the same time.
Sandwich.



Cooking jambalaya atm
That looks fantastic Muse! I am having a YOP yogurt, 2 of them actually.
Sox have 3 opponents that aren't division opponents… Maybe we can get back on a win streak. Sweep Cleveland and Milwaukee I doubt we beat Houston, they are strong but at least take one game in that series. Who knows.
Stranger things have happened.
Exactly muse!
Muse. What you think of my profile pic !!
Honestly?
I have nothing against MR, have always liked how he played. So, I see why the Colts got him.
Nice profile, buddy.
Thanks!!! He will either be great or stink it up BUT at least he will look good stinking it up. Wentz just looked like a gross shit head when he stunk it up which was 14 of the 16 games. Nothing good about that red headed politician.
saneocj means sandwich? Is that Canadian?



It stands for delicious lol
Good one, Tyler



Hahahha, I think it was from the King of Queens.
Deacon and Kelly take Arthur out for supper (and they are mad at Doug and Carry) and so they make him eat spicy food so he gets sick all night lmao.
Arthur says, "What does habanero mean" and Deacon says it means it's delicious lmao.
Arthur is up all night with diarrhea lmao, hahahaha.