Good Sunday morning, everyone

Have a great day & Go Sox!
Good morning, my family.
Hope all is well. Have a great day, everyone.
I found this at a bargain store in the town down the street from where I am stYing. Woohoo.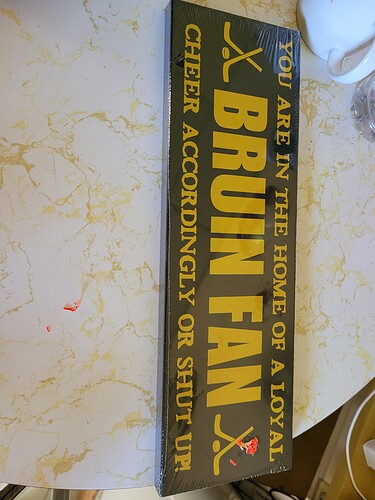 Hi Musie!

Good morning everyone!

Nice to see you, Muse

Go Sox!
Yankees suck!
Morning all!!!
Hey Muse! Good to see you !
Still pumped over that comeback win last night. I am going to miss the damn game tonight again. AHHHHHHH. Going to Leah's parents for supper
Blast.
I like her hair down like in the above gif
Beautiful! What a win it was.
Wonder how much yankee ass kissing the ESPN announcers will do tonight. Last night was obscene.
Ayden will be good down for a nap soon! Hes grumpy.
The only good thing about me missing the game tonight is I don't have to hear them.
Jays lost again. Holy man that team is hurting. Now have lost 6 of their last 7 games.
Seattle with a win tonight will jump into the third wild card spot and jays will drop out. They are slumping badly.
If the oilers win tonight they go to the Stanley cup.
Ok I made the last one up. That isn't true at all.