Good morning, everyone. Have a great day


Go Sox! We need a win
Good morning, everyone

Enjoy the day!
Jack, if I heard Eck or OB correctly, both games this weekend are nationally televised, so you will probably be able to watch. That is, unless you have birthday plans


I knew the Sunday night game is on ESPN but didn't know about tonight. Awesome!
Morning all!!!
Happy birthday Jack!!!
We are going to some party deal tonight at a farm. I don't wanna go. It's Leah's friends.
Crawford going for us tonight. See what happens.
It looks really nice, Tyler.
Oh, and Laa-Laa approves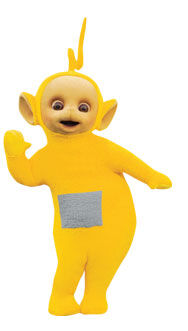 I would rather sit in the sun than pee.
Lmao did you dream of tubbies last night ?
Buy yourself a oilers hat !

I have a head ache today. Annoying.
Suppose to get to 101 F today with the humidity . Ugh. So gross. It's so muggy outside you can barely breathe. It's just gross.
Bitch, please.

But I'm fat and my boobs get sweaty







I can take a dry heat. If it's 100 f and dry, I'm fine. It's the humidity that kills me. You are outside for a minute and it feels like you just went in a pool. Your soaked in sweat lol.