I'm ascared and nervous too.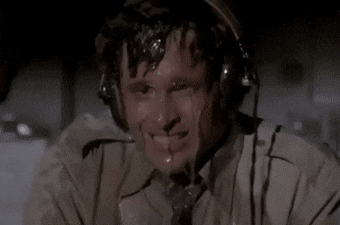 Lol!!!
We got this… maybe.
Maybe he will surprise us. But with Baltimore having their ace pitch 10 A it won't be easy. Hope for a win but if we lose hopefully we can rebound for the next game and not let this loss impact us too much.
We have been wearing our blue jerseys a lot more this year it seems
Series against Minnesota after this. Ugh. Maybe we can win a series against a decent team?
Joolz is here but stuck watching Gameday.
Welcome Joolz. I'm watching the game. Johnson has actually been solid so far but the offense can't do much so far. I'll be taking off shortly in an hour.
Yup, on Gameday I see a lot of "In play, out(s)"

We face an 8-2 pitcher tomorrow. Great.
Offense needs to get going!
X with a double scores Devers 1-1.
Injury delay. Who is hurt?