Good morning, friends

Have a great day!
Early bird, Joolzie
Good morning, friends

Have a great day
My man is so darn likeable.
#Celtics
Good morning, everyone. Just getting back from a doct appointment.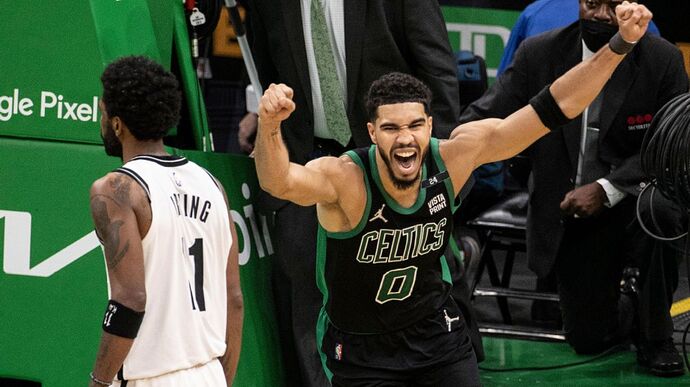 Morning, Musie

How did your appointment go?
It went okay, thanks.

I am good until the first week of May, woohoo!
Morning all. Doing good muse
Have a great day all!!
Morning everyone!!
Happy world to ya!!!
No matter the weather I am comforted by the eternal honesty of the sky.
The knowledge that my friends and loved ones are all under this same honor warms me.
No matter where I stand in life I look to the sky and marvel at and thank her for always being honest.
I just learned my beautifully souled friend in India named his son Aakash, which means sky. For precisely this reason.
I am sometimes humbled by the quality of many of the folks in my life.
Wow!!
Morning my man!!!


Oilers play Avs tomorrow.
Neat.
How you liking the new van, Tyler?
2018 Dodge Grand Caravan. It rides so smooth and it's a very nice vehicle. We love that we have something bigger now. For the dogs and stuff like that to go to dog sports so we can take all the dogs and the kennels and Ayden lol.
I'm still impressed that Joolzie was a truck girl.
Mom and pop had Dodge Caravans and loved them. Congrats on your new ride

That is beautiful, Tyler. Way to go!
I don't think so but you told us once. I forgot what kind