Please win!
We can't be swept by these asswipes in this shithole.
Joolzie, watch your language!
Lmao Joolz with the potty mouth. Love it.
Potty mouth,Joolzie. I dig it!
Beat the Skanks
Yankees fans staying classy lmao.
What's wrong with those people?
They're yankees fans for starters
There's a whole bunch of 'em here from October of '17


Good find, Joolzie
Whitlock signed a 4 year extension!!
This is seriously hilarious lmao.
Would love to lockup Devers too.
So here's a fantastic customer service story if I didn't tell you guys already (I may have)
So that Red Sox jacket I ordered a couple weeks ago, the material started coming off around the B a little bit. Like the stitching or whatever. So I went on the fanatic website and spoke to customer service and showed them a pic.
They sent me a new jacket and didn't even ask for this one back!!! So I have two. Absolutely amazing
![image|267x(upload://sByBk2FK7g1sZ1RBpjR0ID6urmH.jpeg)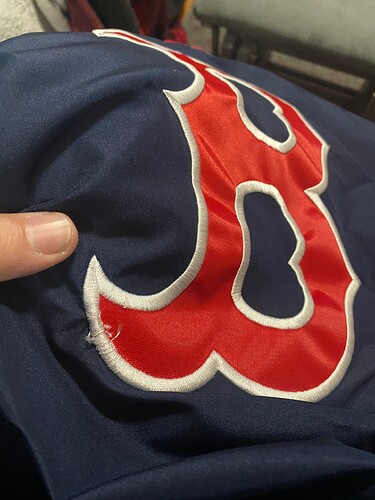 Wow! That's awesome & outstanding customer service.
Btw. That loose stitching is nothing a little super glue can't fix & it's clear.
Yes. I was blown away!!! Definitely have them a great rating !!
That's true!! I will have two jackets. This one will be the one I wear when I don't care hahaha.