Let's start season & get a win!
Hell yes go Sox !!! Can watch some of it on my lunch.
That's beautiful!!!
Let's kick some slime yankee ass.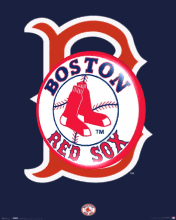 Complete lineups soon, but just noticed I won't be able to make fun of Penis Head

From Wiki:
"On November 4, 2021, the option was not exercised, making him a free agent."
Lmao sorry Joolz hahahahah
I will be able to watch a good hour or hour and a half of the game. No taxis from 11 till 2:30 so I will watch some of the gam eon my phone.
taxies are
2 at 8:30
2 at 9:30
2 at 10:30
2 at 2:30
2 at 3:30
We have a 3 hour break for evryone to do lunches so it's nice, I can watch some of the game.
I almost posted penis head pic too
I have physical therapy from 1:00 - 2:30 so I'll miss the beginning of the game

We'll hold the fort, Joolzie. Have a good physical therapy session.
Thanks, Jack

Perfect colour for the tubbies
Vomit colour.