Good morning, everyone. Have a beautiful Sunday.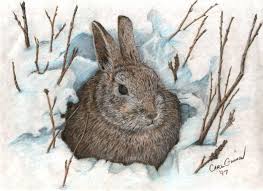 So, my cheap whiskey guzzling, redneck rape porn watching, self-proclaimed greatest Pats fan, redneck roommate all season has shut off every Pats game when they get behind this season and last night halfway through the first quarter. Greatest fan my ass. This irritates me for a reason unknown to my conscious mind to this point.
Overall he's a really good guy. But I just scratch my head and throw a WTF? to the universe on so many things he thinks and does.
LMFAO man hahahahahahahaa

this killed me!!!
In laws are coming over for brunch shortly. Have to pick up my son from my moms. Gonna be a nice day.
Anyone like sweet potatoes?
I saw a recipe I'm going to try today.
Sweet potatoes & yellow potatoes overlapped in a cast iron skillet with a bechamel sauce covered with a Gruyère cheese topping. Sounds good so we'll see.
Fyi, I'm a Jalen Hurts & Eagles fan today. Do not like Tompa Bay. That was not a typo either.
Sounds good to me also. I like Hurt.
How ya doing, Musie? Everything going okay at PP. Looked fairly calm from what I saw.
Chilling on couch with book. Yeah, it's calmed down I deleted a few posts to even it out.
You're doing an awesome job!


Try to relax today. You had a very long night.
You're kind.

Trying to figure out what to do for lunch.
What's everyone doing today?
Keep it quiet. Don't want to ruin my street cred.








Leahs parents are here. Gonna watch some football
Enjoy time with the family, Tyler.